Getting Your Hearing Aids Fitted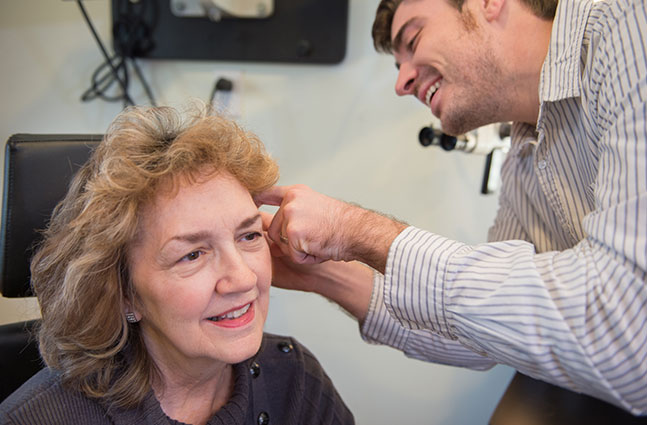 Hearing aids are useful devices that help you get back the control of your daily life by helping you understand the conversations that go on each day. Like any other electronic device, your hearing aids are prone to their own nuances and require customized fittings in order to function to the best of their ability.

Every ear is different, as is the type and degree of hearing loss that is experienced by a person. This is why it is important to get your hearing aids fitted appropriately so that they can be programmed to suit your personalized hearing preferences.

Without customized fittings, you will not be able to enjoy the true quality of sound that your hearing aids are capable of providing. Moreover, your hearing aids will not be as comfortable to wear and use if they are not fitted specifically to follow your ear contours.

The hearing aid fitting session is also a great opportunity to ask your audiologist about any queries that you may have about using your hearing aids. You will also be able to gain valuable information from your audiologist about maintaining your hearing aids to help keep them safe and clean over time.

Like any skill that needs practice, wearing hearing aids is also something that requires practice and plenty of patience. It's not easy to suddenly hear the sounds you were unable to hear for so long, so be patient and take it slow.

Your hearing aid fitting session will also be a great way to provide feedback to your audiologist about how well you are able to hear using your hearing aids and whether any adjustments need to be made to make your hearing experience more comfortable. Be prepared to come back for a follow-up session to ensure that the adjustments that were made have been suitable for your hearing needs.

Each person is unique and special, as are our hearing needs and hearing aid settings. This is why getting your hearing aids fitted properly is a good idea. This will help you get the most out of your hearing aids and help you get back on track with your life.