Hearing Examinations Help Keep you Socially Active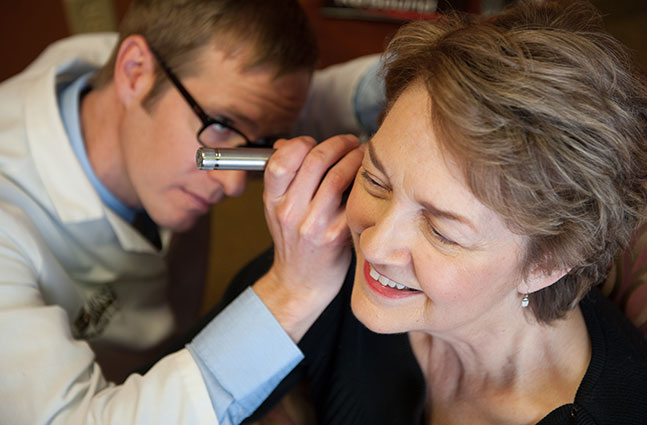 Hearing loss is a problem that affects 1 in 3 Americans over the age of 65. If you are 75 years or above, there is an alarming 50% likelihood of your experiencing some type of hearing loss! Early detection of hearing loss can help you take the right course of action to get your life back on track.

People are often reluctant to get their hearing tested out of sheer embarrassment. No one wants to admit that they have difficulty hearing due to the stigma attached to deafness. Even though you may be having trouble hearing properly for a few years now, you may tend to ignore this simply to prevent feeling left out or avoided by your friends and family. However, you can only truly enjoy your conversations with your loved ones when you can actually hear what they are saying! This is why it is important to get your hearing tested.

Believe it or not, loss of hearing is actually a completely normal and natural part of aging. Our health and hearing abilities tend to decline with age due to the gradual deterioration of the cells in our bodies. Once you accept that aging is a normal part of life, you will also come to realize that loss of hearing is also a normal part of life and is nothing to be ashamed of.

You can actually benefit from a heart to heart conversation with your spouse or other close friend or relative about your hearing difficulties. Get them on board so that you no longer have to bear the burden of what you are going through alone. Ask them whether they feel your hearing has changed and see if they would be willing to help you get your hearing tested.

If left untreated, hearing loss becomes worse over time. Loss of hearing affects your personal and professional life, and even has a negative impact on your physiological health. Your personal relationships may suffer and you may feel left out and isolated due to your inability to follow conversations. This can result in anxiety and depression over time. You can avoid all of these negative consequences of untreated hearing loss simply by getting your hearing tested by a hearing care professional.

It is up to you to protect and preserve all your cherished relationships, so take ownership of your hearing problem and seek treatment for it. You can make the most out of your life and relationships when you can hear to the best of your ability. Aging may be a normal part of life, but untreated hearing loss does not have to be. Getting hearing aids can easily help you hear the sweet laughter of your grandchild, and help you be the center of attention at your next family gathering. You no longer have to miss out on the punch line of jokes or the heartwarming verbal exchanges with your spouse. Get your hearing tested today and explore all your options to get your social life back on track.