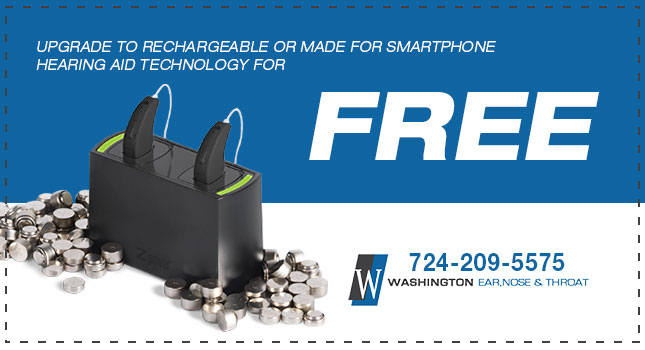 Special Hearing Aid Offer
If you've had your hearing aids for several years, you may be due for an update. Older technology or changes in your hearing may result in a hearing experience that's more frustrating than it has to be.

Washington ENT offers you a FREE Upgrade to Rechargeable or Made for Smartphone hearing aid technology. To schedule an appointment, please call us today!
724-209-5575